Kids Helping Kids
Packing Parties Allow for Children to Organize and Personalize a Kit for a Child in Need.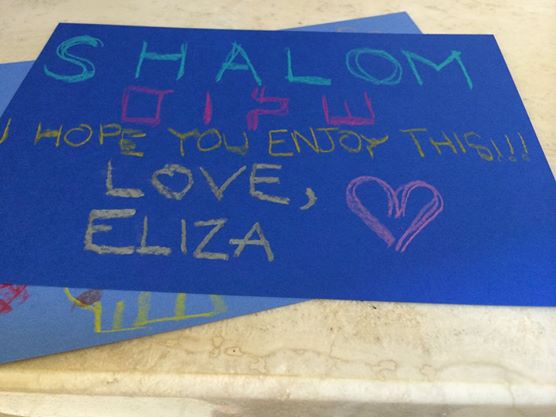 Send a Message
Create a card for a child in need and receive a thank you card in return.
A Social Action Group Activity
Allows students, campers and other young adults to engage in a direct action, social service activity.
Learning Experience
Provides a hands on way for children to learn about their world and their ability to positively effect it. A constructive way to engage in dialogue about sensitive topics in Israel and the world.